WELCOME TO CAPRICORN ECO TIMBER
Capricorn Eco Timber are a Stafford based timber merchant, sawmiller and machining specialist offering a bespoke service supplying grown in Britain timber species to all parts of the UK, Europe and other parts on the world. Our main products are claddings, beams and decking and with our modern logsaws, we can cut large sections up to 900mm x 900mm and long lengths up to 12 metres.
With our Weinig Moulders and own machine shop, we can produce any pattern and any quantity to order. Our main species are Western Red Cedar, Larch, Douglas Fir, and English Oak. All of which are sustainable and sourced from British forests and woodland. These species are naturally durable and do not need to be treated with potentially toxic chemicals to enhance their longevity.
We also produce our own brand of seared and burnt Larch called Tiga Wood, which is made from locally grown Larch but can also be produced from Western Red Cedar and other British Species. For more information on pricing and general advice please contact Roger Arveschoug – Call 01785 282307 or Email roger@capricornecotimber.co.uk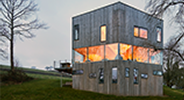 view our latest project "The Green House" clad in british grown larch
Call Roger on 01785 282307 to discuss your timber cladding requirements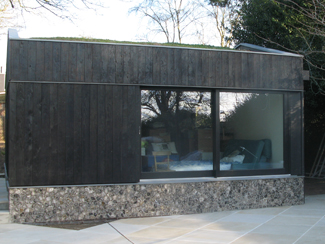 TIGA WOOD
Tiga Wood burnt or seared Larch can be wire brushed or "alligator" effect, finished with Danish Oil coating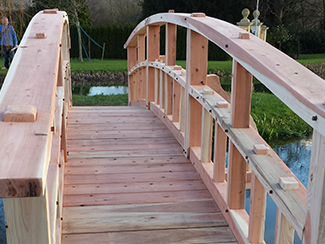 JAPANESE CEDAR BRIDGE
British Grown Japanese Cedar made into Japanese bridge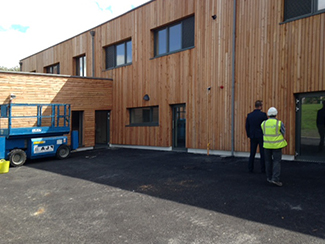 WELSH GROWN JAPANESE LARCH
An unusual request for FSC certified Japanese Larch grown in Wales was successfully sourced by Capricorn Eco Timber for Burry Port Community Primary School South Wales