Capricorn Eco Timber Our Accreditations
Everything we do at Capricorn Eco Timber is driven by a passion and love for the beautiful British Grown Timber we use and work with.  From our Tiga Wood to our 5000 year old Bog Oak – timber is our passion.
We are members of several professional bodies who we have recieved accreditations from.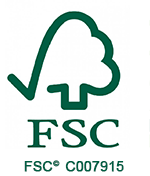 The Forest Stewardship Council
The Forest Stewardship Council® (FSC®) is an international, nongovernmental organisation dedicated to promoting responsible management of the world's forests. It was founded in 1993 in response to public concern about deforestation and demand for a trustworthy wood-labeling scheme. FSC has developed a system of forest certification and product labeling that allows consumers to identify wood and wood-based products from well-managed forests.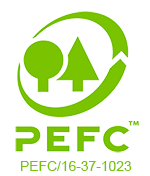 The PEFC
The Programme for the Endorsement of Forest Certification (PEFC) is an international non-profit, non-governmental organization dedicated to promoting Sustainable Forest Management (SFM) through independent third-party certification.
PEFC works throughout the entire forest supply chain to promote good practice in the forest and to ensure that timber and non-timber forest products are produced with respect for the highest ecological, social and ethical standards. Thanks to its eco-label, customers and consumers are able to identify products from sustainably managed forests.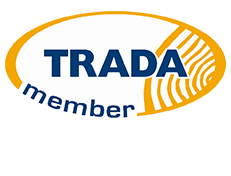 TRADA
We are TRADA (Timber Research and Development Association) Members.  TRADA (The Timber Research and Development Association) is an international membership organisation dedicated to inspiring and informing best practice design, specification and use of wood in the built environment and related fields.
Call Roger on 01785 282307 to discuss your timber cladding requirements