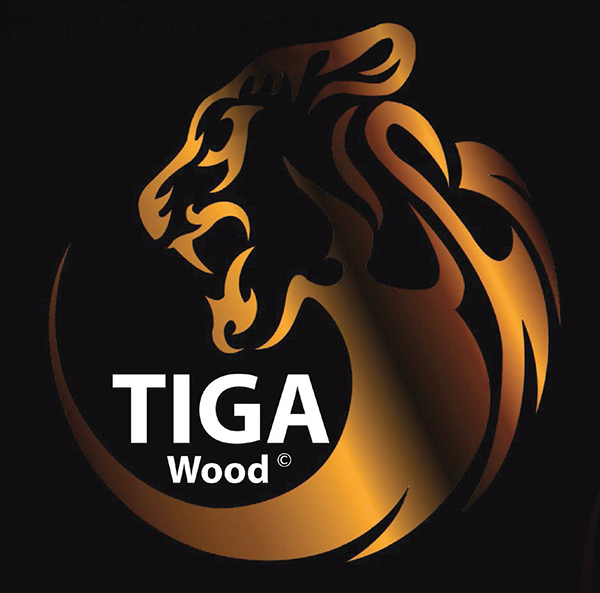 SINCE 2010, CAPRICORN ECO TIMBER HAVE BEEN SUPPLYING AND DEVELOPING TIGA WOOD BURNT LARCH, AN INNOVATIVE BLACK CLADDING WHICH IS MAINTENANCE FREE, HAS A VERY LOW CARBON IMPRINT, IS VERY DURABLE AND ECO-FRIENDLY.
It is produced from locally grown British Larch and has a direct benefit to the economy and helps to minimise the UK trade deficit by utilising our own countries timber resources instead of importing from other countries.
Tiga Wood cladding is a bespoke product made to order here at our Stafford factory and sawmill to suit the customers specification, with either a charred and oiled or charred, brushed and oiled finish.
It is coated and sealed with one coat of natural oil which acts as a base and topcoat, the number of coats are dependent on the customers aspirations regarding the longevity of the black colour or whether the cladding is preferred to gradually weather and age-gracefully over the years, if it is the latter no further coats are needed on site after delivery.
The durability of the Larch itself is impressive and it will last 80 years or more in cladding form assuming the usual guidelines for fitting are followed by the installer. 
When fitting the Tigawood cladding please do not leave an expansion gap as it more likely to shrink slightly rather than expand.
For more information on any of our services and products, contact Roger on 01785 282307 or email info@capricornecotimber.co.uk
We have developed and launched Tiga wood, an innovative burnt larch eco friendly cladding which has many advantages over other heat modified cladding products on the market:
– British Timber
– Very low carbon footprint
– Produced from locally grown selected British Larch
– Very Durable
– Minimal weathering and maintenance
– Colour and degree of burn can be adjusted to suit requirements
– Can be brushed or left charred at customer's option
– Coated with natural oil to seal in carbonised surface
– Any quantity or size produced to order
Please see below the three main finishes we produce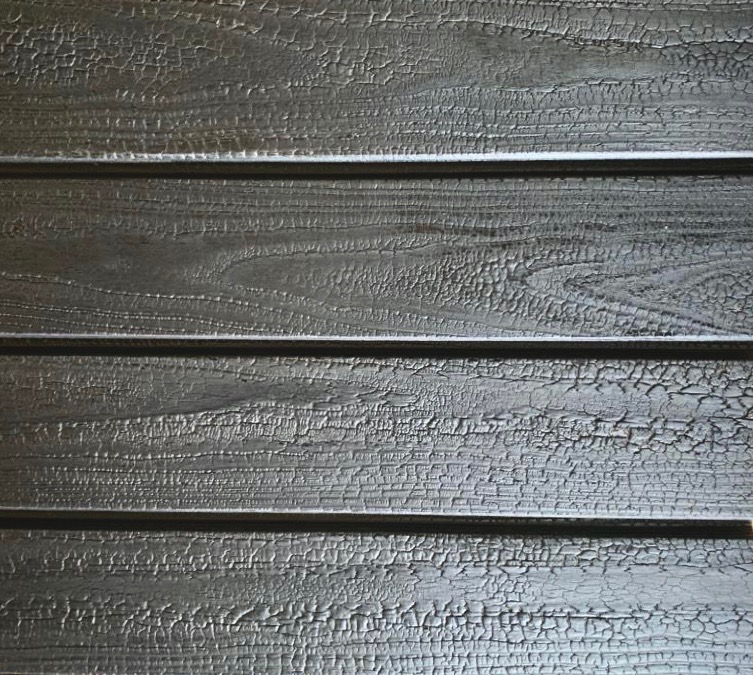 Tiga Wood Cladding
Charred and Oiled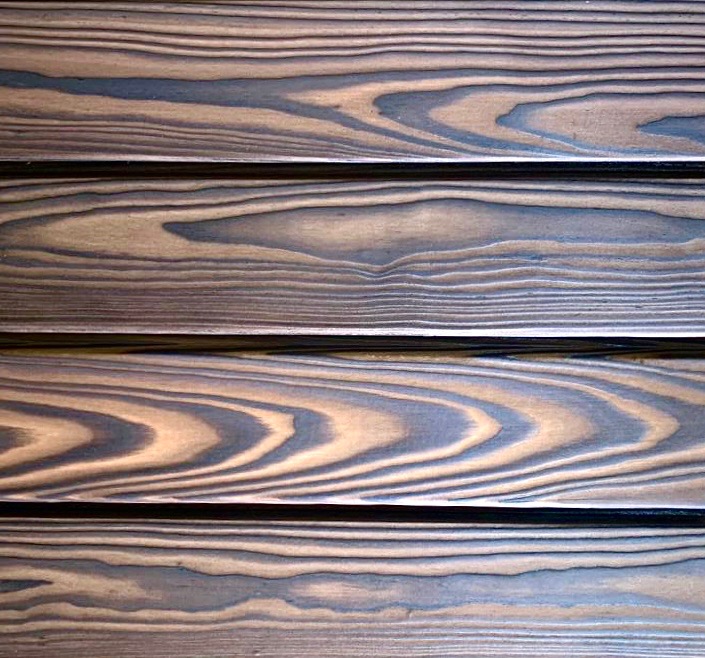 Tiga Wood Cladding
Seared and Brushed
Tiga Wood Cladding
Charred, Brushed and Oiled
Call Roger on 01785 282307 to discuss your timber cladding requirements