About Capricorn Eco Timber
Established in 1993, Capricorn Eco Timber are an innovative, specialist, eco-friendly Stafford based timber merchant, machinist and sawmiller delivering a bespoke service for claddings, beams, and decking to all parts of the UK and abroad.
Our forte is the supply of locally grown, naturally durable, sustainable, British timber species which can be used for exterior applications without the addition of potentially toxic preservative treatments normally needed to enhance their longevity.
These species grow naturally in the UK and the revenues have a direct benefit to our own UK economy, in addition to having a very small carbon footprint compared to the thousands of miles our previously traditionally supplied imported timbers have to travel.
As part of this ethos we are producing our own version of burnt timber cladding, "Tiga Wood" using British timber species.  This technique of burning and charring timber has been used over the centuries by the Vikings and Ancient Britons and in other parts of the world to prolong the longevity of timber and is making a resurgence in modern Britain as a way of increasing the longevity, fire retardancy  and aesthetic properties of locally grown British Larch cladding.
For more information on any of our services and products, contact Roger on 01785 282307 or email roger@capricornecotimber.co.uk.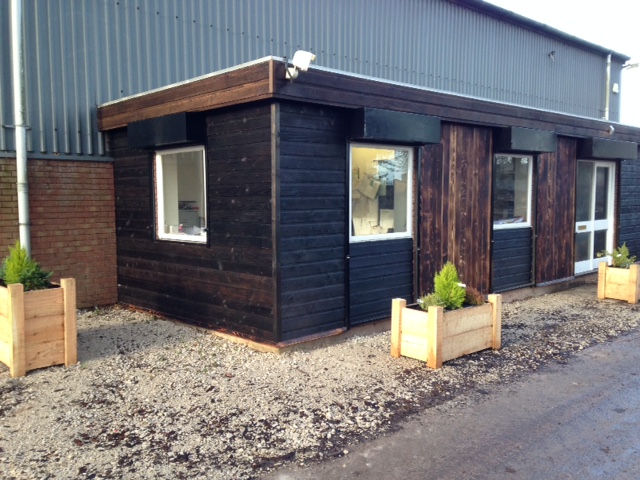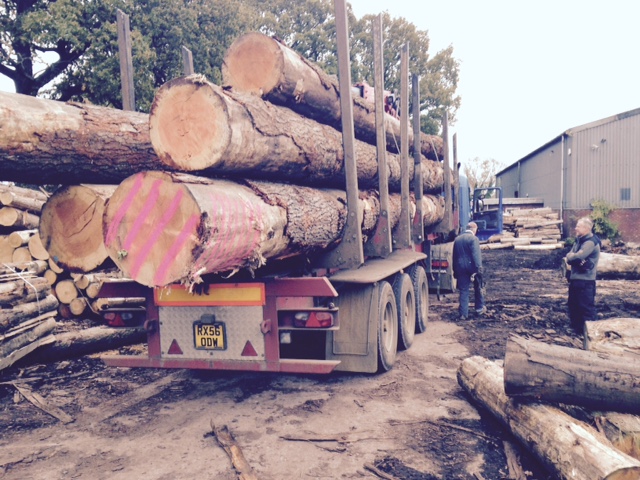 Bog Oak
We have just brought into stock about 600 ft3 of very rare 4000 – 6000 year old Bog Oak logs from the Fens , one of which is heavily burred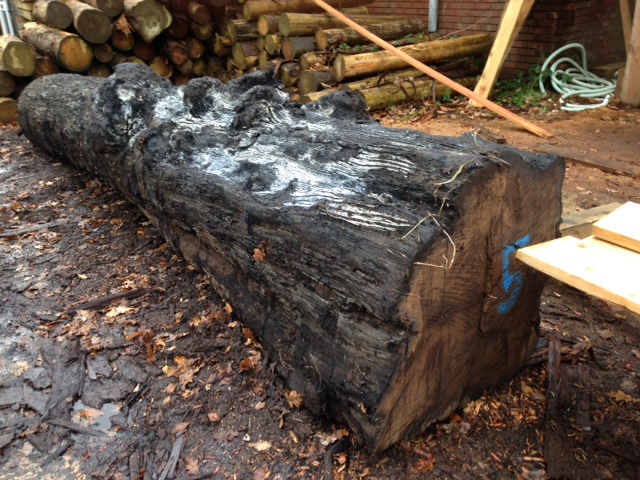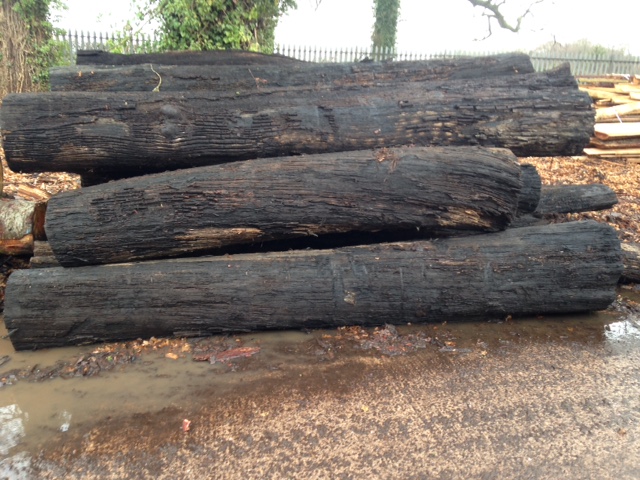 Call Roger on 01785 282307 to discuss your timber cladding requirements